LUMATETE MUCHAI AND COMPANY ADVOCATES was established in 1989. We serve commercial institutions both at national and regional levels.The firm focuses on representing clients with cases involving business law, securities, corporate finance amongst other legal fields. Since its inception the firm has represented clients ranging from private individuals to small businesses and large corporations.The firm values the trust clients place in them and work hard to provide solid, effective representation to meet those diverse legal needs. The firm offers personalized services and accessibility, attention to detail and consistently favourable outcomes. At Lumatete Muchai & Company Advocates, the client always comes first.Our professional staff possesses a unique advocacy methodology to represent our clientele before Courts and Arbitration.
Our Trust & Leadership has Led us this far
Integrity
We are dedicated to a standard of values that promote honesty and openness; maintain fair and equitable practices to enhance their professional groups; be dependable and consistent in actions that support meeting clients' needs. We believe that it is vital for people we deal with to trust the firm. We strive to be honest, fair and ethical in everything we do and in all our transactions with clients, suppliers, investors, co-workers and our neighbors.
Dynamism
Ensuring that the work environment facilitates associates with dynamic relationships that encourage friendliness, team work, respect for each other, enthusiasm for work and freedom to express their views and ideas is important to us.We endevour to provide and support an environment where our associates are happy and free to develop their individual or group talents aimed at improving the Firm's operation and service to the clients.
Get a Consultation if you have any question
Lumatete Muchai and Company Advocates
Lumatete Advocates is strategically composed to meet the multitude of challenges in an evolving regulatory environment, however coupled by the needs of our clients growing ever more sophisticated.Our goal is to build our capacity to serve our existing and new clients alike, in a timely and cost-effective manner
The Consultation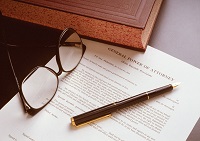 We consult with hundreds of business owners each year. Some need us in the court room. Some just need an hour or two of good advice. Our process starts with a short consultation to define your problem or legal issue and to discuss your rights, options, and next steps. That's all many of our clients need. If your problem requires more, then we will develop a plan, discuss cost, and options for structuring a fee that is fair and affordable.We cannot discuss the details of your case or give you any advice unless you are a client.
We Plan
We Study
We Analyse
We Speak
We Win
CSR

Lumatete Advocates' CSR programme is shaped by our values and is built on concepts embedded in the culture of this firm.The programme reflects a true picture of our ethics and values. We also believe our programme enhances our awareness of the wider ethical, environmental and economic climate in which we operate.We believe in taking a broader view of our responsibilities and of our influence on sustainable development, the environment and local communities.
Expert Attorneys

Lumatete and Company Advocates comprises of a team of partners and qualified associate lawyers who cover all areas of commercial law from corporate and commercial work, property, litigation and arbitration, to specialist skills in intellectual property, aviation law, tax, privatisations, banking and finance. The firm benefits from having young talent with a wide experience from around Africa and the worlds business centres. In addition to practicing as Kenyan Advocates, some of our lawyers also provide notary and commissioner services.
Law is Our Policy

We recognize that for many disputes there may be methods more effective for resolution than traditional litigation. Alternative dispute resolution (ADR) procedures – used in conjunction with litigation or independently – can significantly reduce the costs and burdens of litigation and result in solutions not available in court.In recognition of the foregoing, we subscribe to the following statements of policy on behalf of our firm.First, appropriate lawyers in our firm will be knowledgeable about ADR.Second, where appropriate, the responsible attorney will discuss with the client the availability of ADR procedures so the client can make an informed choice concerning resolution of the dispute.
Get a Consultation Request
Spot Light
Conveyancing - 94%
Employment Law - 89%
Banking Transaction - 97%
Electoral Law - 75%
Tax Law - 65%
Dispute Resolution - 90%
Testimonials
We have worked with quite a number of legal firms within Kenya but Lumatete Muchai & Company Advocates are exceptional. They are friendly and courteous. Their work is very thorough.
It has been an honor to work with your firm. The degree of professionalism that your firm has is second to none. I am very satisfied with the quality of services you offer.
It has been an honor to work with your firm. The degree of professionalism that your firm has is second to none. I am very satisfied with the quality of services you offer.